---
Modern Palette
My business is to paint what I see, not what I know is there.
J.M.W. Turner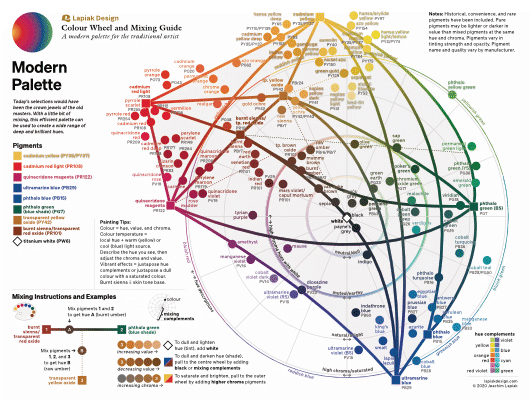 Today's selections would have been the crown jewels of the old masters. With a little bit of mixing, this efficient palette can be used to create a wide range of deep and brilliant hues.
---
Impressionist Palette
The richness I achieve comes from Nature, the source of my inspiration.
Claude Monet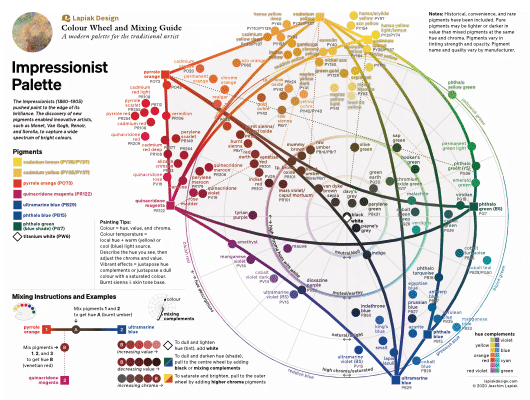 The Impressionists (1860–1905) pushed paint to the edge of its brilliance. The discovery of new pigments enabled innovative artists, such as Monet, Van Gogh, Renoir, and Sorolla, to capture a wide spectrum of bright colours.
---
Old Masters Palette
Practise what you know, and it will help to make clear what now you do not know.
Rembrandt van Rijn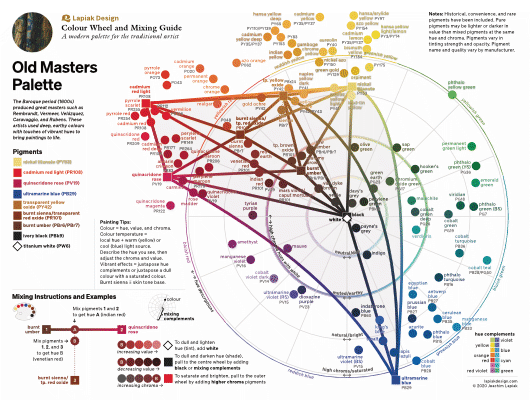 The Baroque period (1600s) produced great masters such as Rembrandt, Vermeer, Velázquez, Caravaggio, and Rubens. These artists used deep, earthy colours with touches of vibrant hues to bring paintings to life.
---
Renaissance Palette
It was much better to insist on the genuine forms of nature, for simplicity is the greatest adornment of art.
Albrecht Dürer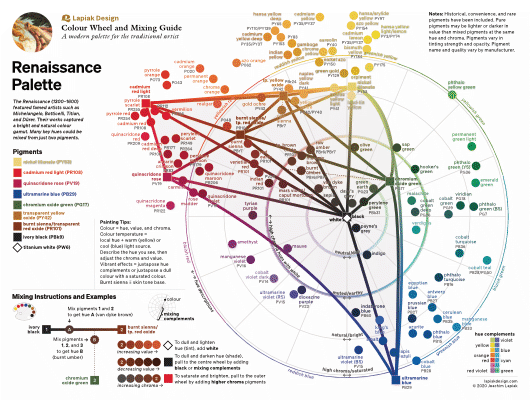 The Renaissance (1300–1600) featured famed artists such as Michelangelo, Botticelli, Titian, and Dürer. Their works captured a bright and natural colour gamut. Many key hues could be mixed from just two pigments.
---
Zorn Palette
Simplicity is the ultimate sophistication.
Leonardo da Vinci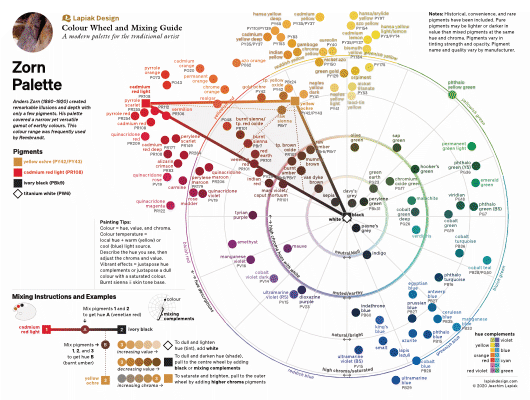 Anders Zorn (1860–1920) created remarkable illusions and depth with only a few pigments. His palette covered a narrow yet versatile gamut of earthy colours. This colour range has been used since Apelles and extensively by numerous artists, especially Hals, Ribera, and Rembrandt.
---
Custom Palette
Personalize your palette for $74.99
Free shipping
Customize your palette by choosing 3–10 pigments + white.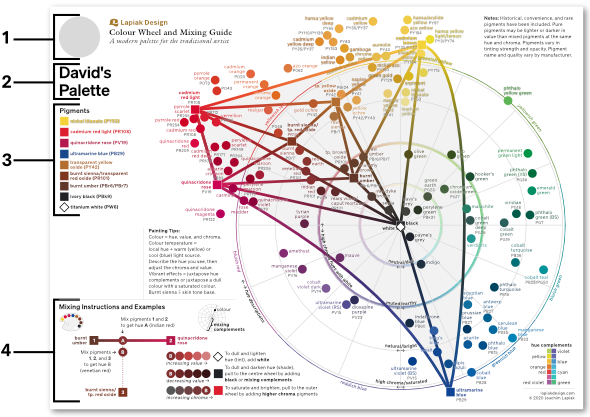 Your custom photo cropped in.
The first name of whom the palette belongs to.
Your chosen list of pigments will correspond to the colour gamut within an optimal mixing arrangement.
Instructions for mixing will be relevant to your pigment colour gamut.